FROM THE FARMGATE WRAPPED IN TWINE
Celebrating a true Country Inspired Lifestyle in the everyday.
Twine has been used on farms for centuries, as a trusted tool to hold and bind hay, broken gates and often a stock whip lash. We honour this tradition now, by bringing you beautiful bespoke home goods and artisan made treasures, wrapped with the memory of humble beginnings. 
shop table napery collection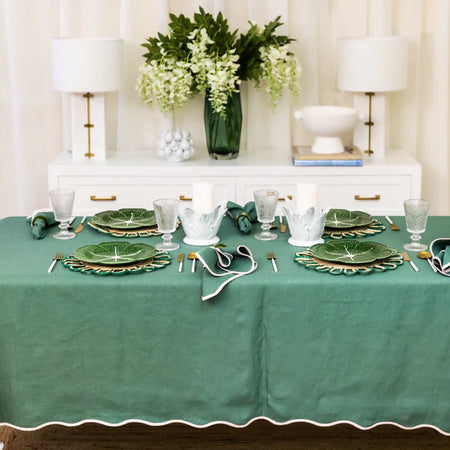 Scalloped Tablecloth - Green & Pale Pink
SHOP THE POTTING SHED COLLECTION